PET HOTEL
At Parkview Pet Centre we're creating the right environment to ensure an enjoyable experience for you and your pets.
Our spacious boarding facilities have been designed to ensure that your pet will be comfortable and relaxed during their stay with us.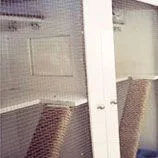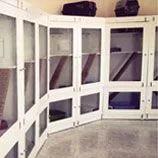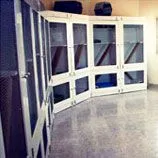 ---
CANINE GUESTS
We have 12 cool and spacious rooms for our guests and one de-luxe room for 2 or even 3 pets to stay together.
All rooms have plenty of space for your dog to stretch out, stand up and move around freely.
The Hotel is monitored closely during the day, and regular checks are carried out on a 24/7 basis.
A plentiful supply of tasty and nourishing Royal Canin will make sure your pet can snack as often as he likes, and his coat will be shining and healthy when you collect him.
---
FELINE GUESTS
Our 32 large, multi-storey 'cat-condos' are completely separated from our dog hotel, so your cat can relax in peace without being disturbed or distressed by barking dogs
The cat-condos are designed to allow your cat to move freely, climb, play, scratch and choose the best spot to doze.
We even have adjoining condos, so friends and families can stay together, and still have their 'own space' when they've had enough of socializing
Natural daylight means they can still follow their normal daily rhythms.
The plentiful supply of Royal Canin food will satisfy even the fussiest eater.
In short, you can be sure that while you're away, your cat will be enjoying a relaxing break as well.